Medical Marijuana is used by individuals seeking relief from symptoms of various medical conditions or treatments. Marijuana plants have hundreds of chemicals known as cannabinoids. The two cannabinoids that are most commonly known are CBD and THC. Cannabidiol (CBD) is the non-psychoactive that is being tested in the medical community to measure its medical benefits for conditions such as epilepsy. Tetrahydrocannabinol (THC) is the chemical compound in marijuana that releases dopamine into your brain and is responsible for the euphoric "high" commonly associated with the plant.
Medical marijuana may be used to help ease nausea, pain, and loss of appetite in individuals who have cancer or HIV. Medical research suggests that medical marijuana may also reduce the number of seizures in people with epilepsy. Other studies conducted display the plant easing multiple sclerosis symptoms such as frequent urination, spasms and chronic pain.
For more information on medical marijuana, please read the answers to some frequently asked questions below. If you would like to schedule a visit to talk about medical marijuana, please
call (352) 556-4823.
Qualifying Medical Conditions: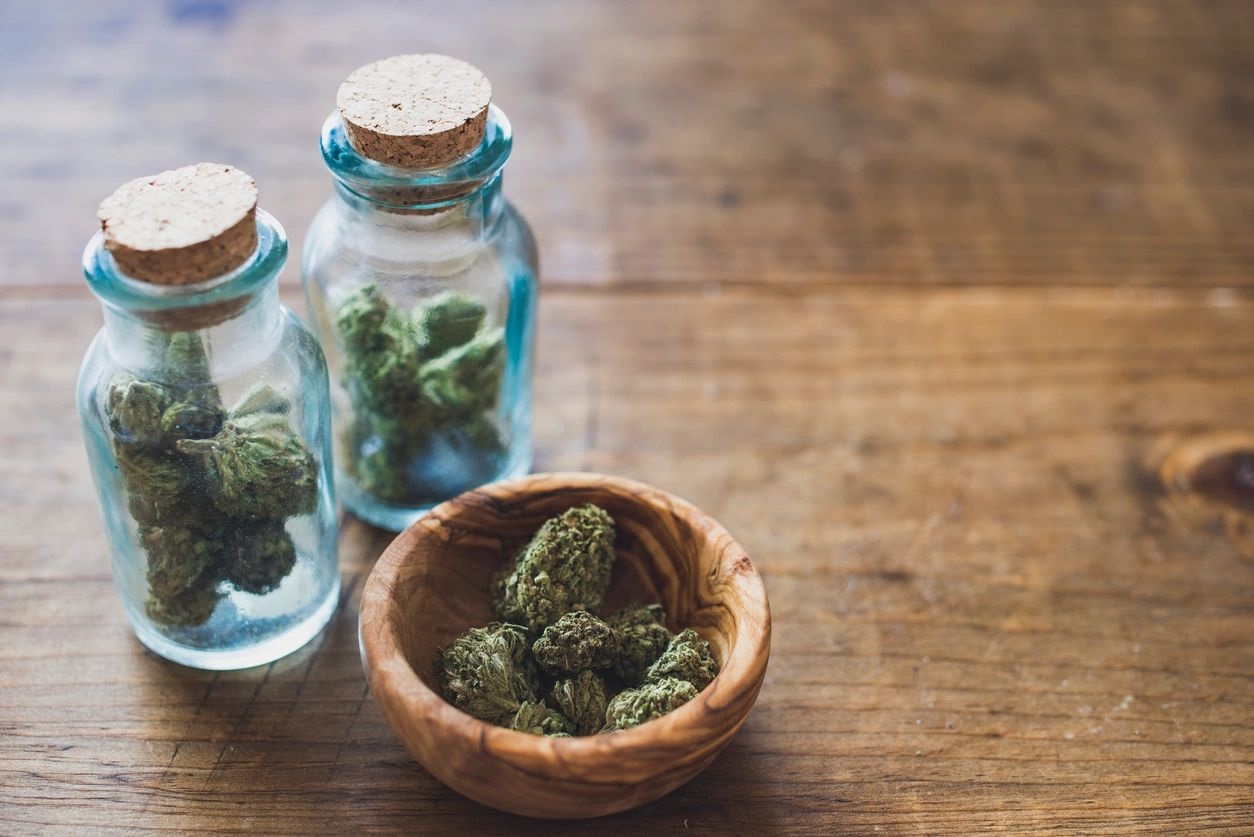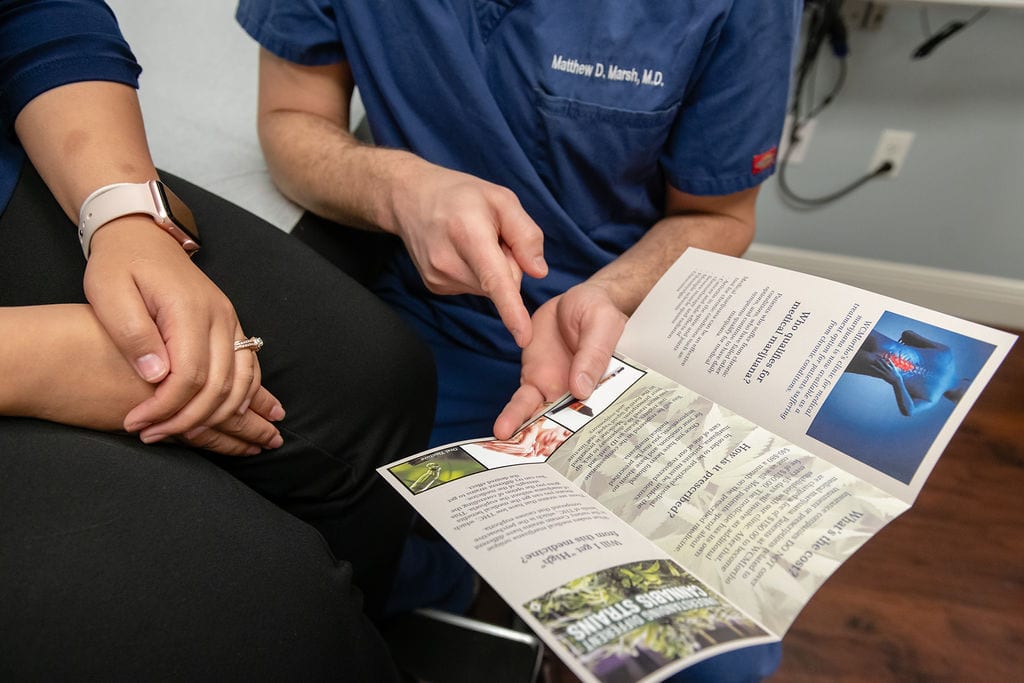 Medical Marijuana is NOT covered by any insurance.
Patients are responsible for all co-payments associated to their treatment with medical marijuana.
Medical Marijuana Appointments at WCMIortho    $150.00
(Meet with the physician to discuss a medical marijuana prescription)
Florida State Application Fee    $75.00
(Obtain your MMJ ID Card from The Florida Department of Health)
Medicine WCMIortho is unable to provide pricing for medical cannabis. Patients will need to contact a Medical Marijuana Treatment Center.
Patients can visit, or order delivery service from a Florida Medical Marijuana Treatment Center
(Also known as: Medical Marijuana Dispensary).
PATIENTS MUST BE ABLE TO PROVIDE MEDICAL MARIJUANA ID CARD AND VALID GOVERNMENT ISSUED ID(EX: DRIVERS LICENSE) WHEN PURCHASING MEDICINE.
THC is the active compound in marijuana that causes the feeling of euphoria. THC helps patients with insomnia, depression, and side effects of chemotherapy. There are multiple treatment options that have low or no THC at all. The other active compound in Medical Marijuana is CBD, which can help with chronic pain, seizures, and many other conditions without the feelings of euphoria.
The potential risks of medical marijuana include, but are not limited to impaired judgment, inability to operate a motorized vehicle, and side effects related to psychosis or other vulnerable mental health conditions.
AFTER you meet with one of our qualified physicians, you can apply online or mail in your application to the Florida Department of Health. Please view list below for what is needed on PAPER applications:
$75.00 check or money order
Paper application
Proof of Florida Residency
2X2 Photo (similar to passport application)